This year we are partnering with Gooseberry Patch and our sister site GOODEnessGracious.com to bring you 21 Days of Christmas Recipes!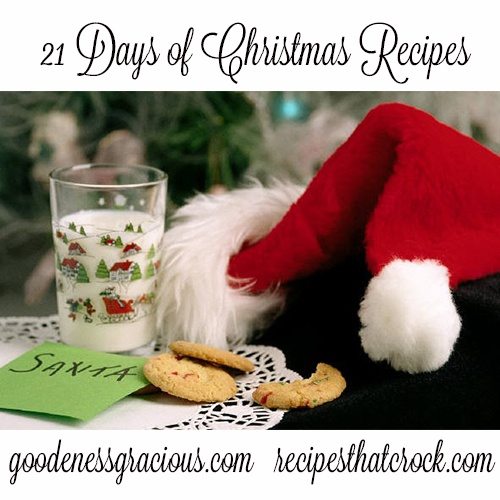 That is right, for the next 21 days we are going to be talking all kinds of Christmas recipes from yummy treats to hot drinks to hearty dishes to keep you warm when
baby, it's cold outside
Here are the links to the great recipes that have been shared so far either on our blogs or in the GOODEness Gracious Facebook Community or Recipes That Crock Facebook Community.
Featured Christmas Recipes on Recipes That Crock
Featured Christmas Recipes on GOODEness Gracious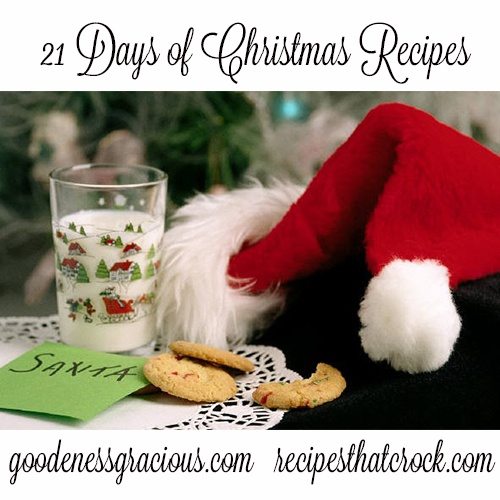 And our GOODe friends at Gooseberry Patch have filled Santa's bag with no less than 3 different cookbook giveaways in the next 21 days to help us celebrate!
Below are the giveaways so far:
Hometown Christmas Cookbook Giveaway (Now closed)
Merry Christmas!