Have you ever tried to make your own chicken stock at home? It has always sounded a bit intimidating to me to be perfectly honest. Then I saw Cris' post on this Crock Pot Chicken Stock and saw that it didn't have to be intimidating at all!
Aunt Lou here.
Besides being easy peasy to make and packed full of health benefits, it is crazy cheap to make!
Think about it! You take the left over bones from your recent chicken dinner (that you would normally throw out) and add a couple of on hand ingredients. Throw it all together, cRock it and you end up with 12 cups of stock! That is like three boxes/cans of chicken broth from the store for mere pennies!
First, plan out your chicken dinner. I can recommend from experience this Crock Pot Rotisserie Chicken (yum!) if you are looking for a recipe. You can use whatever your favorite chicken recipe is as long as it is bone-in chicken. It doesn't have to be a whole chicken, you just need to have the bones and cartilage to make your stock.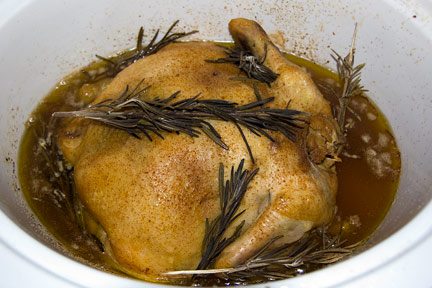 So after you have enjoyed your yummy dinner, take the bones and juices and put them in a 6 quart slow cooker. You can add in some frozen carrots, onion and celery if you like or just use the seasonings from your leftover chicken.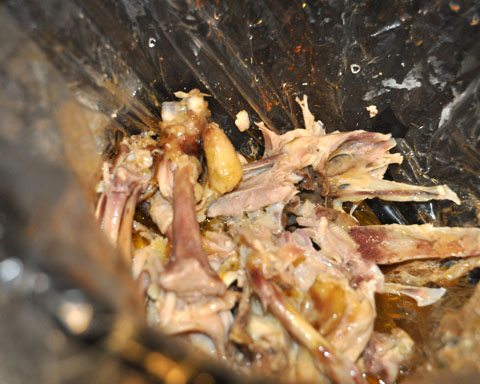 Then you add in a tablespoon of vinegar to pull out all the wonderful minerals from the bones.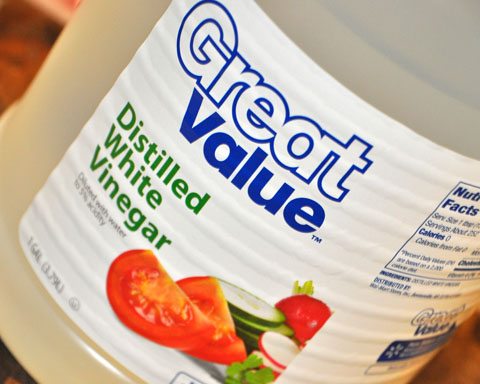 Now fill your crock the rest of the way up with water.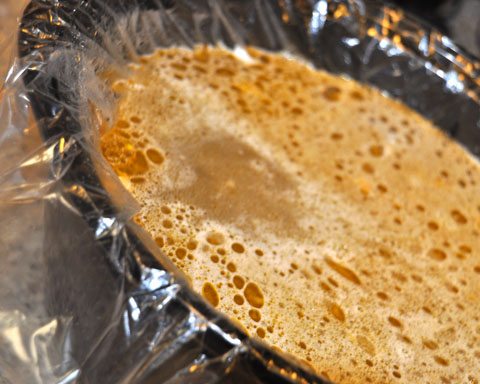 Put a lid on it, turn your slow cooker on high and enjoy the delicious smells for the next 12 hours.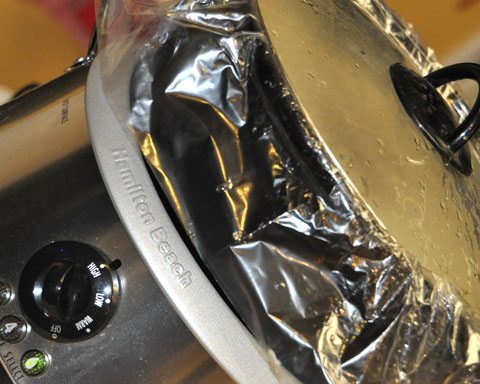 Once your 12 hours are up, place a colander over a large bowl. If your colander has holes that are a bit too big, you can line it with a cheese cloth or tea cloth.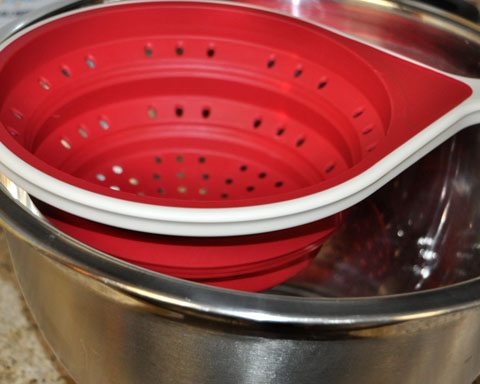 Now just let it cool a bit so that it is easier to handle.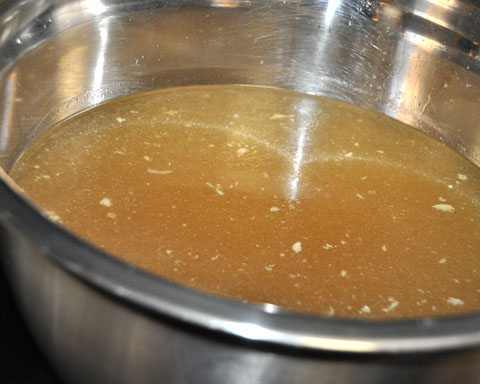 You can either use some of it right then or you can freeze it all. These Ball Freezer Jars
are perfect for freezing 4 cups each.
And there you have it! A few minutes of work using up what was left of a lovely chicken dinner, 12 hours of yummy smells filling your house (free air freshener!), and you have 12 cups of delicious and nutritious chicken stock ready to go! Just think of all the praises you will get from your next dinner made with this! The extra flavor from the homemade crock pot chicken stock will bring smiles to everyone's face. 🙂
This is super easy! Why don't you give it a try?!
Ingredients
Chicken Bones and Cartilage

I use left over bones from my whole chicken Crock Pot Rotisserie Chicken

1

T

Vinegar

6

Quarts

Water

Optional: 1 Cup Aromatic Veggies
Instructions
Place Chicken Bones in bottom of a 6 quart slow cooker.

Add Vinegar and veggies (optional) and fill with water.

Cook on High setting for 12 hours.

Strain Broth and pour into freezeable jars.

Label and freeze.
Amazon links are affiliate links as always.